The following is a list of events that may be of interest to CQ students, fellows, and instructors. This list is organized by the posting date with the most recent first. Postings do not imply any endorsement from CQ.
2020 - 2021
Decolonizing Pathways Towards Integrative Healing in Social Work
On Friday, April 9, the Factor-Inwentash Faculty of Social Work presents a two-hour workshop on Decolonizing Pathways Towards Integrative Healing in Social Work, inspired by Michael Yellow Bird and Kris Clarke's book of the same name. Featuring a dialogue with the authors and a panel discussion with grassroots community leaders, this workshop aims to create a space for social workers, and those interested in the field, to strengthen our knowledge and commitment to:
Holding social work accountable for historic and ongoing complicity in colonial practices
Learning from social movements and Indigenous resistance to colonial violence, and
Creating pathways for knowledge that was closed by colonial systems to transform and decolonize social work theory and practice
Program
12:00 – 12:20pm: Opening song by Chris Wasler + Welcome & Introductions
12:20 – 1:00pm: Dialogue with the Authors: Kris Clarke and Michael Yellow Bird, authors of Decolonizing Pathways Towards Integrative Healing in Social Work
1:00 – 1:05: Body Break
1:05 – 1:50: Panel Discussion: Grassroots Leaders Engaged in Decolonizing Healing Practices. Featuring: Germaine Trudeau-Elliot, Lisa Robinson, Jeffrey McNeil Seymour, Ana Pano
1:50 – 2:00: Closing Reflections, "Journey Song" by Chris Wasler, and Thank Yous
Click here to register for this workshop.
New Journal: Social Science & Medicine – Qualitative Research in Health
Elsevier recently launched a new open access journal: Social Science and Medicine – Qualitative Research in Health. The Journal is open to interdisciplinary qualitative research – including both methodological and theoretical contributions – related to medical care, illness, disease, health, and wellbeing from around the world.
Elsevier will waive the Article Processing Fees for any submissions received before December 31, 2021, which are accepted for publication after peer review
Call for Proposals – International Society of Critical Health Psychology Conference
The call for proposals is now open for the International Society of Critical Health Psychology (ISCHP) conference, 2021. This is a hybrid online/offline conference with a main hub in Pōneke (Wellington) Aotearoa (New Zealand) and virtual satellite hubs in Brisbane, London, Santiago, and Guelph. The conference runs from August 22nd – 25th 2021 New Zealand Time.

The organizers welcome academic and non-academic submissions and across a range of formats, including:
Oral presentation
Symposium
Pecha Kucha
Poster
The themes are:
Honouring Indigenous voices: De‑colonising perspectives and practices in health research
Storying community strengths and agency
Partnering for better health
Innovating & advancing critical health psychology
The submission deadline is April 16th, 2021. Authors will be notified by May 14th, 2021. Early bird registration will close June 1st, 2021. Full guidelines are attached.
If you are interested in attending the conference and signing up to receive regular updates (including about registration), you are invited to register your interest. For more information about the conference, please visit the conference website.
20th Annual Thinking Qualitatively Virtual Conference
The re-imagined 20th Thinking Qualitatively Virtual Conference will be held world-wide July 5-9, 2021. The conference will include keynotes, workshops, concurrent sessions and poster by researchers worldwide, vetted and presented regionally by date. The conference will run live in different regions each day during normal working hours for that region.
Researchers across the world will be vetted by reviewers local to their region, to present in their region, but can also attend presentations internationally.

North America, July 5, 2021
Latin America, July 5, 2021
Scandinavia, July 6, 2021
England, Ireland, Scotland, Wales, July 6
Europe, July 7, 2021
Africa, July 7, 2021
Australia, New Zealand, Asia, July 8, 2021
Software Training, July 9, 2021

Rates to attend will be based on current World Bank definitions for high, high middle, low-middle, and low-income countries.
Abstract submission and registration will open by mid-February or sooner, but no later than March 1, 2021, so please check IIQM and UBCO TQ site https://tq-2021.ok.ubc.ca regularly for updates.
For further details, please contact conference chair Karin Olson at karin.olson@ubc.ca or TQ2021 Event Coordinator Julianna Barabas at julianna.barabas@ubc.ca.
Qualitative Research and Innovation Series
SAGE and NVivo recently announced the Qualitative Research and Innovation Series of webinars and podcasts. Intended for researchers of all experience levels and backgrounds, this series highlights qualitative research and data collection methods across the social sciences and showcases practical insights into both traditional and emerging qualitative research approaches.
Upcoming webinars include "Doing Qualitative Research in a Digital World", "Getting Started With Qualitative-Focused Mixed Methods Research: 4 Essential Things To Know & Do", and "Connecting for Collecting Data: Qualitative Research Online with Human Participants".
Register and view the list of webinars here.
Call for papers – Special issue of Qualitative Inquiry
Ethics in Research-based theatre: Stories from the field
Research-based theatre (RBT) is an emerging methodology that integrates theatre and research, both as a means of inquiry and as a form of knowledge translation/exchange. To be effective, RBT requires stakeholders to work collaboratively and in ways that balance methodological and ethical rigour with the aesthetics that theatre requires. This special issue invites contributors to explore ethical challenges in doing RBT and, where possible, to identify actual or potential avenues for resolving or creatively circumventing such challenges.
Expressions of interest will be in the form of an abstract (250-300 words) due on or before October 1st, 2020. Please send the abstract (with full contact information for all authors) and/or any inquiries to: Dr. Susan Cox at susan.cox@ubc.ca.
2019 - 2020
Call for Proposals – 2020 University of Toronto Teaching and Learning Symposium
Deadline to submit extended: March 9th! This year's Teaching & Learning Symposium – Teacher-as-Learner/Learner-as-Teacher – takes a broad approach to thinking about professional learning for instructors. We ask: what is professional development in teaching and learning and what does it look like in practice across our campuses? In particular, we are interested in the continuum between teachers and learners: learning about and engaging with effective teaching practices and how these subsequently impact student learning, how we incorporate peer and student feedback, modes of instruction that connect with and involve students on new and innovative levels, how the roles of teachers as learners, learners as teachers are being redefined, and how the diversity of the University of Toronto and our communities at large impact, define and transform teaching and learning both for our students and for us as educators. This University of Toronto tri-campus event (on May 27, 2020), hosted by the Centre for Teaching Support & Innovation and the Desautels Centre for Integrative Thinking, Rotman School of Management, is intended to stimulate discussion and the sharing of research, practices and experiences around teaching and learning. It is a cross-divisional forum that allows faculty, librarians and staff to celebrate their commitment to teaching and learning. Submit a proposal for:
Submission deadline: March 9, 2020 – EXTENDED! Questions about the call for proposals or proposal submissions process can be directed to Kelly Gordon, Coordinator, Programming and Strategic Initiatives, CTSI at kelly.gordon@utoronto.ca. Learn more about the Call for Proposals.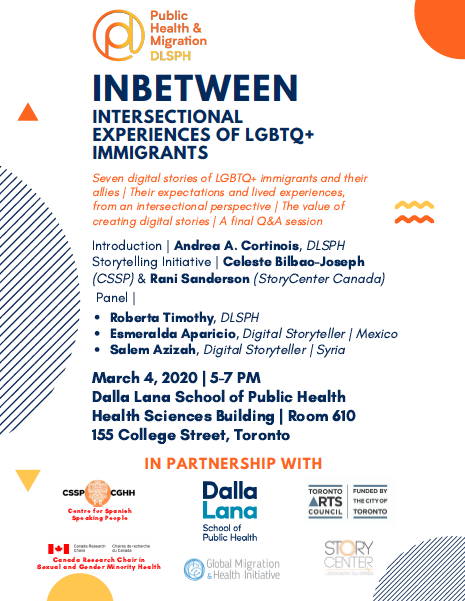 Canadian Sociological Association Conference- Call for Abstracts

The Canadian Sociological Association's (CSA) Conference at Congress 2020, will be held at Western University, London, Ont. June 1-4, 2020. Abstracts are due Jan. 27th, 2020 (by 11:59pm PST).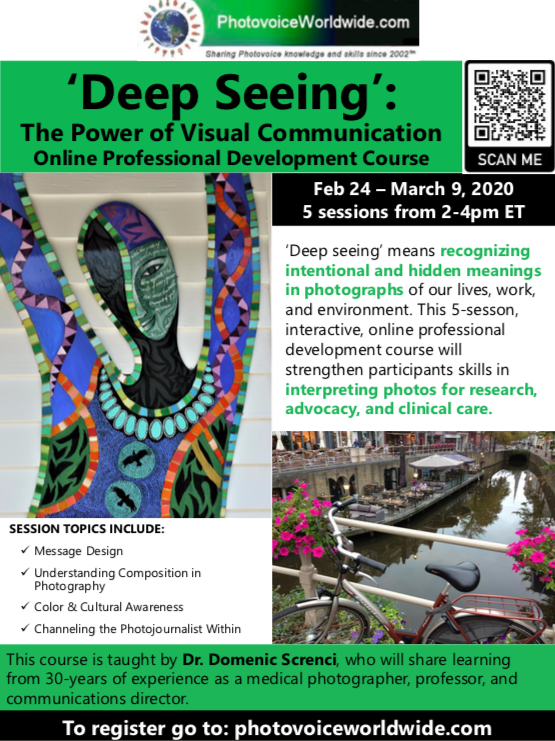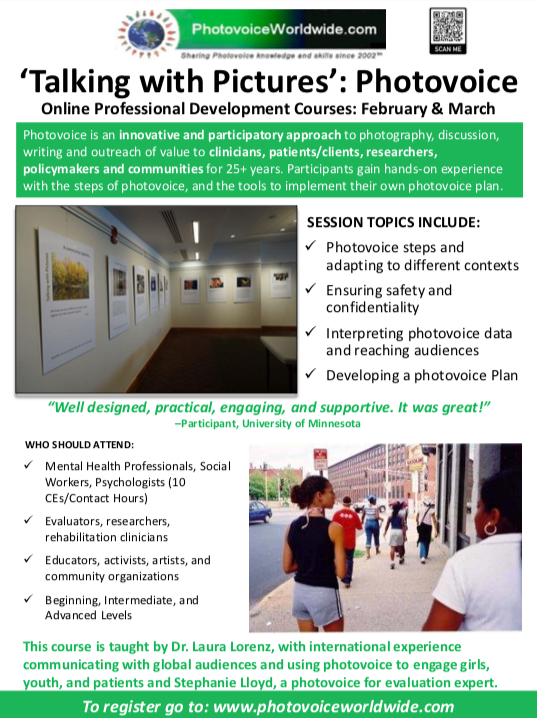 In Sickness and in Health (ISIH) International Conference- call for abstracts

https://public.xeria.es/ISIH8TH/en/register/registerpage/registroabstract
In Sickness and In Health is a conference dedicated to critical scholarship in health sciences. Theoretical, empirical and methodological contributions are welcome.
The extended deadline for abstract submission is January 20 (abstracts in Spanish or English will be accepted).
Cripping the Arts in Canada: Artist Panel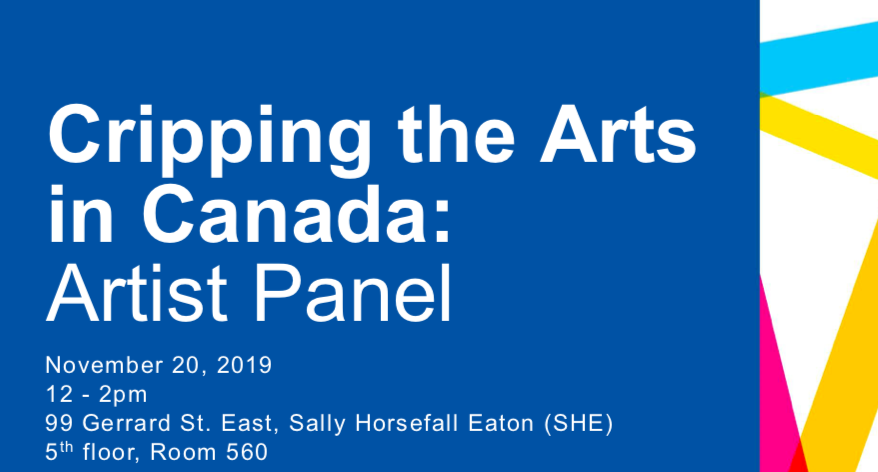 Join the School of Disability Studies at Ryerson University and the Cripping the Arts in Canada course for an artist panel. The panel will feature Yousef Kadoura, Rebecca Sweets, Vanessa Dion Fletcher and Alex Bulmer.
Date: November 20, 2019
Time: 12pm-2pm
Location: Sally Horsfall Eaton Centre, 5th floor room 560
Open to: Everyone
Yousef Kadoura was born in the midwestern United States and raised in Ottawa Ontario, he is a Lebanese Canadian actor, writer, producer, and curator as well as a right leg below knee amputee. Yousef is a graduate of the Acting (2017) program at the National Theatre School of Canada. Since moving to Toronto from Montreal in 2017, he has worked as the Curator in residence at Tangled Art + Disability co-curating the Flourishing series in 2018. He was also the producer and creator of the podcast series Walking the Space (2017) a three part podcast exploring disability in Canadian theatre. Yousef is also a founding company member of Other He/Arts a new performance collective which came together initially as a producing vehicle for the Yousef's show, One Night, in Aluna Theatre's Caminos festival (2019). As an artist Yousef seeks to draw from a plurality of experiences and disciplines to expand the boundaries of performance in pursuit of accessibility, presence and shared experience.
Rebecca Sweets is a Toronto-based multidisciplinary, mad + disability artist. Through tangible, performance, and interactive mediums, Sweets explores the enchantments and hindrances of digitality, cycling between intimacy, identity, and the imagination. She has worked with Akin Collective, Mammalian Diving Reflex and has had performances and works at Trinity Square Video, Gardiner Museum, Gladstone Hotel, and Margin of Eras Gallery. Most recently she co-founded and released PRUDEmag, a collaborative zine reclaiming the term "prude" as a celebration of autonomy and boundary-setting, a refusal of sex-necessary feminism, and a liberation in which one's "no" is respected. Currently she is working on her first solo exhibition entitled LOVE MY DYSFUNCTIONS exhibiting at the Margin of Eras gallery in February 2020. You can find her at rebeccasweets.com.
Vanessa Dion Fletcher is a Lenape and Potawatomi neurodiverse Artist. She graduated from The School of the Art Institute of Chicago in 2016 with an MFA in performance, she has exhibited across Canada and the US, at Art Mur in Montreal, Eastern Edge Gallery Newfoundland, The Queer Arts Festival Vancouver, Satellite Art show Miami. Her work is in the Indigenous Art Centre, Joan Flasch Artist Book collection, Vtape and Seneca College. In 2019 Vanessa is supported by the City of Toronto Indigenous partnerships fund to be the Artist in Residence at OCAD University.
Alex Bulmer is an award winning writer, director, and actor. Originally from Canada, Alex Bulmer has worked internationally in theatre, film, radio and television for over 25 years. Alex has worked with numerous organizations including the BBC, CBC, Buddies in Bad Times Theatre, National Theatre of England,Nightwood Theatre, The National Arts Centre of Canada, Royal Court, Graeae Theatre Company, APAE Brazil, the London 2012 Olympics. She is the writer of the AMI award-winning BBC radio 4 adaptation of The Hunchback of Notre Dame, writer of SMUDGE, which earned two Best New Play nominations in Canada and was Time Out's Critics' Choice during its U.K. premiere, and co-writer of the BAFTA-nominated U.K. television series Cast Offs, a disability informed production featuring six lead disabled actors. She is co founder of Invisible Flash UK , Artistic Director of Cripping The Stage in association with The British Council Toronto , and co-Artistic Director of Common Boots Theatre in Canada. Alex was awarded Best Actress at the 2018 Moscow International Disability Film Festival, and appears as Lady Z in the upcoming Apple Television series See. She was recently named as one of the most influential disabled artists by UK's Power Magazine.
Access Information:
The event location is wheelchair accessible. ASL (Christopher Desloges and Rogue as interpreters), live-captioning and attendant care will be provided. Attendees are asked to please refrain from wearing scents or fragrances. Nearest accessible TTC station is Dundas.
Livestream link: https://ryecast.ryerson.ca/72/Live/1861.aspx
What's in a Word: Exploring the Multiple Meanings of Humanism in Contemporary Healthcare and Health Professions Education
Creating Space 10- 17-18 April 2020, Vancouver, British Columbia
Creating Space was launched in 2010 with a desire to "take the pulse of our shared work from multiple disciplines…as they intersect with health-care experiences in various settings". In the years that have followed, the conference has annually brought together artists, writers, scholars, clinicians, activists, students and many others to consider the intersections of arts, humanities, and social science (AHSS) disciplines with medical sciences and health professions education. Ten years on, it is clear that that pulse is stronger than ever. From coast to coast to coast, ideas are circulating, dialogues are unfolding, and innovation and scholarship are changing health professions education. As perhaps the latest sign that the health humanities have arrived in force, the 2020 Canadian Conference on Medical Education's (CCME) theme is "weaving humanism into medical education". The timing could not be better; educating for humanism in the contemporary world offers a powerful reminder that the lives of others are inextricably bound up in our own. Putting the concept of humanism into productive practice, however, requires better exploration about how the term is used, what these meanings afford, and even what these definitions may (unintentionally) impair. For example, might humanism be:
A "humane-ism", a way by which we can educate for empathy towards patients and their illness experiences in the multiple landscapes of healthcare?
A Renaissance value that needs to inform education and practice in order to confront the rise of antihumanistic practices in both early 21st century healthcare and the world writ large (Thibault 2019)?
A critical approach that suggests that a medical education centred on biomedicine requires disruption in ways that allow for "making strange" the worlds of health and illness that we come to take for granted (Kumagai 2017)?
A key to unlock deeper critique of persistent powerful discourses operant in health professions education that privilege certain voices and ways of being over others?
An approach that is hard to reconcile with contemporary technologies that blur the lines between humans and the material world?
A Eurocentric concept that may unknowingly reinforce the privileged position of that approach to knowledge and practice in contemporary health professions education?
These examples are not exhaustive. Rather, they are intended to open up conversation and dialogue around humanism in 2020, thicken the description of a potentially transformative concept, better understand its utility and its limitations, and look for ways by which we may better incorporate it into the clinical and educational practices of health care and health professions education.
To this end, Creating Space 10 is seeking submissions that strive to further dialogue in the following areas:
The use of the health humanities to further current health professions education practices on humanism
The use of the health humanities to critique current health professions education practices on humanism
The overlaps and divergences of humanism as a concept in health professions education and practice
Critique of mainstream conceptions of humanism in health professions education
As in the past, the Creating Space conference remains open to exciting off-topic work that does not strictly adhere to the above theme. As such, we also invite submissions in an open format. Further, students – both clinical and non-clinical – and residents are highly encouraged to submit their work. CS10 seeks students, residents, scholars, educationalists, artists and practitioners whose work involves the intersection of the arts, humanities, and social science (AHSS) disciplines and health professions
Proposal Guidelines: Please use the form here to prepare your abstract. Abstracts are to be no longer than 300 words (not including works cited)
To Submit a Proposal: All proposals must be submitted to the following address: cs10vancouver@gmail.com
Proposals are due no later than 23h59 (PST) January 15th, 2020. Acceptance of proposals will be confirmed by e-mail in mid-February 2020
For full details, please visit the website https://www.cahh.ca