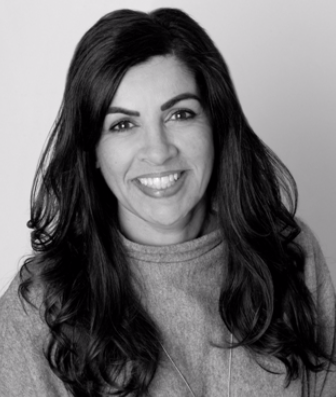 Assistant Professor, McMaster University School of Nursing Affiliate Scientist, MAP Centre for Urban Health Solutions, Li Ka Shing Knowledge Institute of St. Michael's Hospital, Toronto

McMaster University School of Nursing
Health Sciences Centre, Room 2j22
1280 Main St. W
Hamilton, ON, L8S 2K1
Phone: (905) 525-9140 Ext. 28690
Email: thulienn@mcmaster.ca
Websites
McMaster University Profile
PubMed Profile
Biosketch
Dr. Thulien is a nurse practitioner and researcher committed to tackling the social structural inequities that cause and perpetuate youth homelessness. Dr. Thulien completed her PhD at the University of Toronto where she earned a Dean's Medal – the highest academic honor offered by the Lawrence S. Bloomberg Faculty of Nursing. While pursuing a PhD at the University of Toronto, Dr. Thulien completed the Collaborative Doctoral Program in Global Health at the Dalla Lana School of Public Health and obtained a Certificate of Advanced Methodological Training in Qualitative Research from the Centre for Critical Qualitative Health Research. 
Dr. Thulien completed postdoctoral training at the Centre for Urban Health Solutions – a research institute at St. Michael's Hospital in Toronto dedicated to addressing health inequities through scientific excellence. She maintains a part-time clinical practice at Covenant House Toronto and the Youth Wellness Centre in Hamilton.
Research Interests
For her doctoral work, Dr. Thulien conducted a ten-month critical ethnographic study, examining the experiences of nine homeless young people as they transitioned into market rent housing and attempted to achieve meaningful social integration. Despite appearing "successfully housed" the young people lived a precarious existence, one wrong move away from ending up homeless. Her experience conducting this research has made her an ardent advocate for finding solutions to help facilitate young people's transition away from homelessness and to prevent homelessness from reoccurring. Dr. Thulien's program of research focuses on testing interventions designed to improve social integration outcomes for young people who are homeless or at risk of becoming homeless. She has a keen interest in critical qualitative research and community-based participatory action research methodology.
Sample Publications
Thulien, N.S., Gastaldo, D., McCay, E., & Hwang, S.W. (201​9). "I want to be able to show everyone that it is possible to go from being nothing in the world to being something": Identity as a determinant of social integration. Children and Youth Services Review. doi: 10.1016/j.childyouth.2018.11.005.
Thulien, N.S., Gastaldo, D., Hwang, S.W., & McCay, E. (2018). The elusive goal of social integration: A critical examination of the economic and psychosocial consequences experienced by homeless young people who obtain housing. Canadian Journal of Public Health, 109(1). doi: 10.17269/s41997-018-0029-6.
Thulien, N.S. (2017). Precarious lives: A critical examination of homeless youth transitions to independent housing (Doctoral dissertation). University of Toronto: Toronto, ON. Available at: https://tspace.library.utoronto.ca/bitstream/1807/78804/3/Thulien_Naomi_201706_PhD_thesis.pdf
Lofters, A., Slater, M., Fumakia, N., & Thulien, N. (2014). "Brain drain" and "brain waste": Experiences of international medical graduates in Ontario. Risk Management and Healthcare Policy, 7, 81-89. doi:10.2147/RMHP.560708.
Thulien, N. (2014). Innovative approaches to cervical cancer screening for sex trade workers: An international scoping review. Journal of Obstetrics and Gynaecology Canada, 36(3), 231-239.
Lofters, A., Slater, M., & Thulien, N. (2013). The 'brain drain': Factors influencing physician migration to Canada. Health, 5(1), 125-137. doi:10.4236/health.2013.51017.
Honours
Dean's Medal Award, Lawrence S. Bloomberg Faculty of Nursing, University of Toronto. 2017.
Ontario Graduate Scholarship, Lawrence S. Bloomberg Faculty of Nursing, University of Toronto. 2014-2016, $30,000.
Outstanding Nurse Practitioner Award of Merit, Sigma Theta Tau International Lambda Pi-At-Large. 2013.