Please visit the course descriptions page for more information about the EQR series, including course outlines and instructor bios. Prospective students should carefully review the CQ enrolment page before contacting course instructors. Course schedules are subject to change.
Fall 2022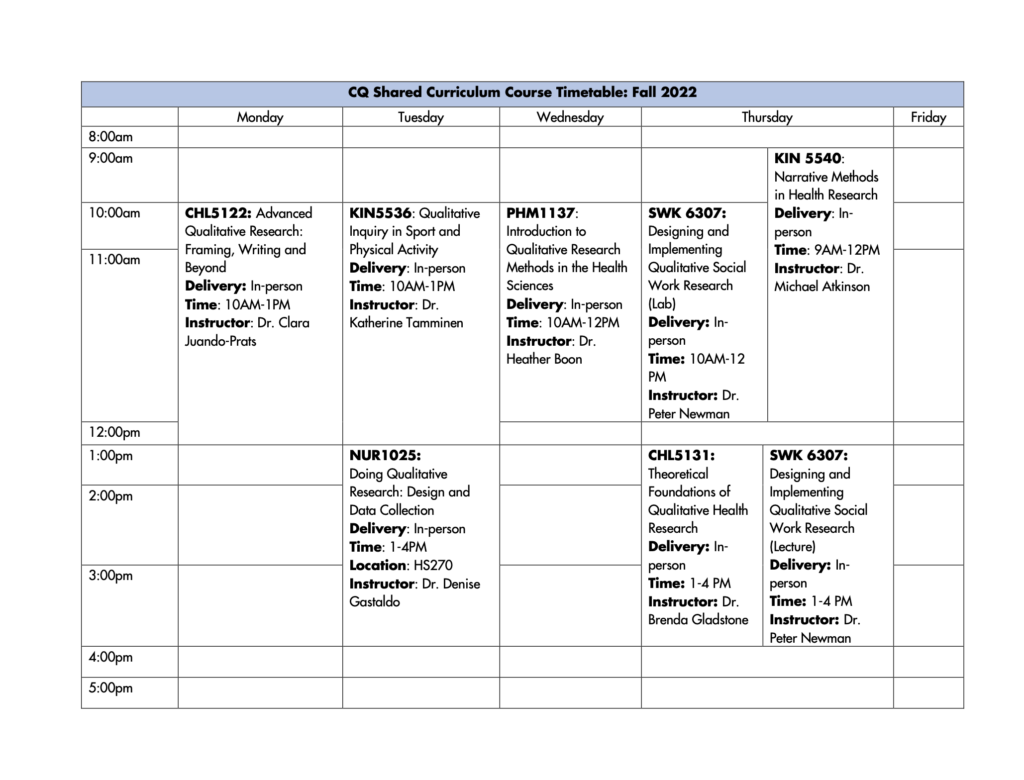 Winter 2023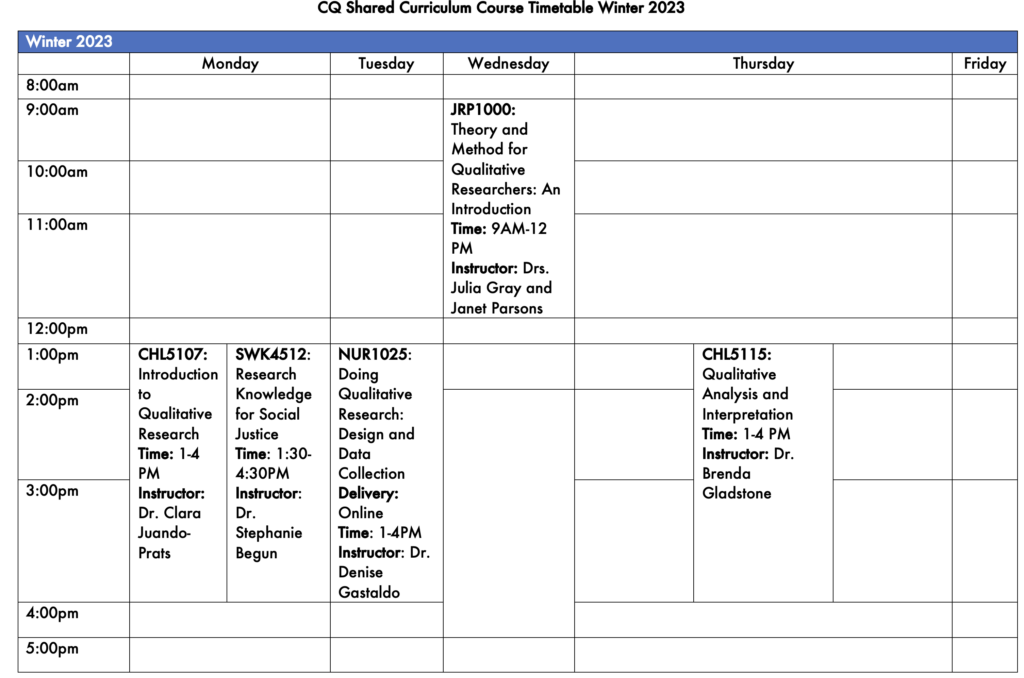 Spring/Summer 2022
One CQ course will be offered for the Spring/Summer 2022 semester, beginning in May 2023.
SOC6713: Qualitative Research Methods II
Delivery: In-person, Room 240, Department of Sociology, 725 Spadina Avenue
Day and Time: Monday and Wednesday, 10AM-12PM
Instructor: Dr. Ping-Chun Hsiung
Students from other departments should contact the instructor (pc.hsiung@utoronto.ca) if interested in enrolling.