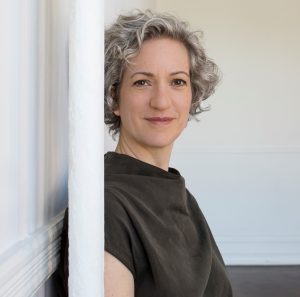 Assistant Professor, Teaching Stream
University of Toronto, Scarborough
Department of Health and Society
julia.gray@utoronto.ca
Pronouns: she/her/hers
Biosketch
Julia Gray is an interdisciplinary cultural and performance studies scholar, critical social scientist, and artist-practitioner (playwright/theatre director). She is currently an Assistant Professor, Teaching Stream, in the Department of Health and Society at University of Toronto Scarborough, specializing in Health Humanities. Her program of research incorporates methodologies and theoretical bearings from the arts, humanities and social and health sciences to interrogate notions of inclusion related to aging and disability; she aims to bolster senses of belonging by engaging different ways of becoming and knowing through performance and the arts. This work takes an intersectional approach and is oriented to real world change through the overlapping interests of 1) drawing on arts, performance and critical qualitative approaches to explore cultural assumptions and social experiences of aging and disability; 2) exploring the ways people make performances and art(s) as part of being in health and community settings and in the world, focusing on culture and well-being; and 3) critically theorizing performance, arts-based and qualitative methodologies. Her work is informed by feminist and queer phenomenology, critical disability theory, social and cultural theory, aesthetic philosophy, and theatre and performance theories.
Julia was originally trained as a playwright and theatre director, with a background in dance, and she is the playwright/director of several research-informed theatre projects including After the Crash: a play about brain injury, Seeing the Forest (co-written with Dr. Gail Mitchell about patient safety culture in hospitals) and most recently Cracked: new light on dementia. She obtained her PhD from the Adult Education and Community Development program in the Department of Leadership, Higher and Adult Education at OISE/UT, and she holds a Master of Arts and Bachelor of Fine Arts from York University's Department of Theatre. She was a 2020-21 Visiting Scholar at Sensorium, a creative research centre embedded in The School of the Arts, Media, Performance and Design at York University, and was a post-doctoral fellow at Bloorview Research Institute, Holland Bloorview Kids Rehabilitation Hospital from 2016-2020, working with Dr. Barbara Gibson.
Research Interests
Arts-based, critical qualitative and post-qualitative research approaches
Performance, cultural and social theories
Embodied difference: disability and aging
Health humanities
Activism/social justice
Website
www.thejuliagray.ca
www.crackedondementia.ca
Sample Publications
Books
Gray, J. (Ed.) (2017) ReView: an anthology of plays committed to social justice. Rotterdam: Brill-Sense Publishers.
Journal Articles
Gray, J., Dupuis, S. L., Kontos, P., Jonas-Simpson, C., & Mitchell, G. (2020). Knowledge as Embodied, Imaginative and Foolish Enactment: Exploring Dementia Experiences through Theater. In Forum Qualitative Sozialforschung/Forum: Qualitative Social Research (Vol. 21, No. 3). https://doi.org/10.17169/fqs-21.3.3444
Gray, J. Donnelly, H., Gibson, B.E. (2019) Seriously foolish and foolishly serious: The art and practice of clowning in children's rehabilitation. Journal of Medical Humanities. First published on-line July 23, 2019. doi: https://doi.org/10.1007/s10912-019-09570-0
Gray, J., Kontos, P. (2019) Working at the margins: Theatre, social science and radical political engagement. Research in Drama Education: The Journal of Applied Theatre and Performance. Special Issue on Theatre and Performance vs the "Crisis in the Humanities": Creative Pedagogies, Neoliberal Realities. 24(3), 204-207. doi: 10.1080/13569783.2019.1604125
Gray, J. (2019) Working within an aesthetic of relationality: Theoretical considerations of embodiment, imagination and foolishness as part of theatre making about dementia. Research in Drama Education: The Journal of Applied Theatre and Performance. Special Issue on Theatre, Dementia and Relationality, 24(1), 6-22. doi: 10.1080/13569783.2018.1535270
Gray, J. & Kontos, P. (2018) An aesthetic of relationality: embodiment, imagination and playing The Fool in research-informed theatre. Qualitative Inquiry. 24(7), 440-452. doi: 10.1177/1077800417736331
Parsons, J. A., Gladstone, B. M., Gray, J. and Kontos, P. (2017) 'Re-conceptualizing "impact" in art-based health research', Journal of Applied Arts & Health, 8(2), 155–73, doi: 10.1386/jaah.8.2.155_1
Book Chapters
Gray, J., Setchell, J., & Donnelly, H. (2020). Applied performance practices of therapeutic clowns: A curated conversation with Helen Donnelly. In The Routledge Companion to Applied Performance (pp. 158-165). Routledge.
Gray, J., Kontos, P., Dupuis, S., Mitchell, G., Jonas-Simpson, C. (2017) Dementia (re)performed: Interrogating tensions between relational engagement and regulatory policies in care homes through theatre. S. Chivers and U. Kreibernegg (Eds) Care Home Stories: Aging, Disability, and Long-term Residential Care, (pp. 105-120). Bielefeld, Germany: Transcript-Verlag.
Gray, J. & Mitchell, G. (2016) Considering Aesthetics: bringing new awareness to patient safety culture in hospitals. G. Belliveau and G. Lea (Eds) Research-based theatre: An Artistic Methodology, (pp. 77-88). Bristol, UK: Intellect.
CQ Teaching 
Winter 2021 and 2019: Co-taught 'Theory and Method for Qualitative Researchers: An Introduction (JRP1000)" with Dr. Janet Parsons