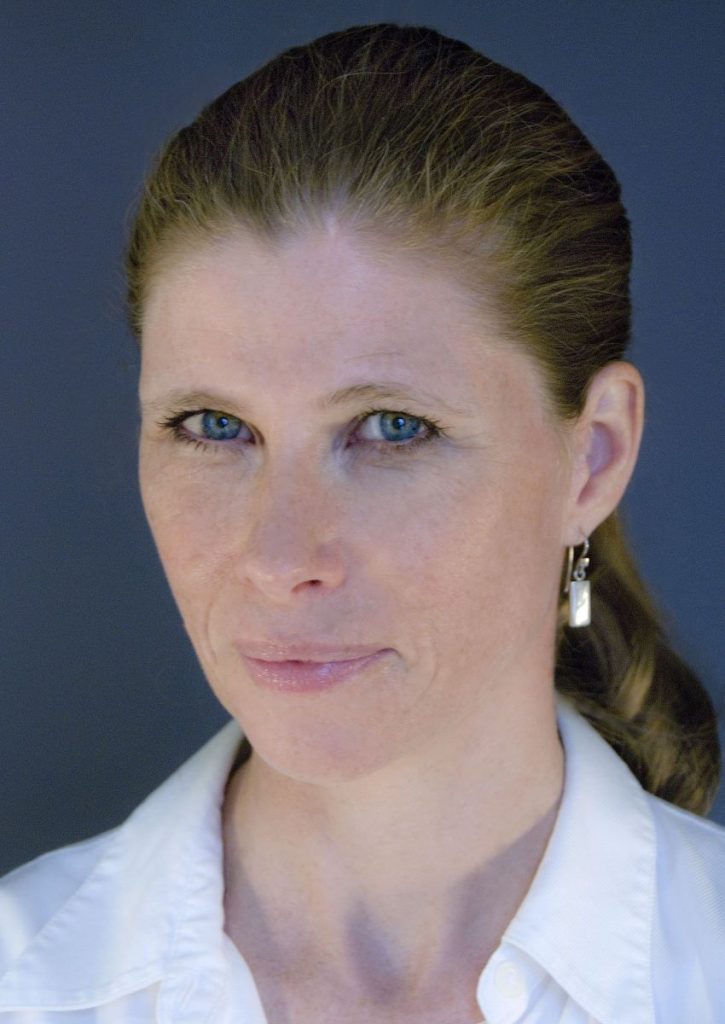 Associate Professor,
Department of Physical Therapy
University of Toronto
160-500 University Avenue
Toronto, Ontario, M5G 1V7
Phone: 416-978-1819
Fax: 416-946-8562
Email: barbara.gibson@utoronto.ca
Websites
To view Barbara's profile within the Department of Physical Therapy, please click here.
Barbara's work with the Bloorview Research Institute in the Critical Disability and Rehabilitation Studies (CDARS) unit is available to view here.
Other Appointments
Senior Scientist, Bloorview Research Institute, Holland Bloorview Kids Rehabilitation Hospital, Toronto
CanChild Centre for Childhood Disability Research, McMaster University, Hamilton
Person Centred Research Centre, AUT University, Auckland, New Zealand
Biosketch
Barbara Gibson's research investigates how social, cultural, and institutional practices intersect in producing health, inclusion/exclusion, and identity with disabled children and youth. The aim is to improve the wellbeing of disabled young people through a critical interrogation of key concepts (e.g. disability/normalcy, in/dependence, quality of life) underpinning children's rehabilitation and societal understandings of disability. Barbara's work is interdisciplinary and intersectional; drawing upon sociological studies of health, bioethics, postmodern scholarships, and critical disability studies. Her experience with qualitative methods includes use of participant generated video accounts (video 'diaries"), go-along interviews, participant observation and creative visual and interview methods in research with disabled children.
Barbara received her Bachelor of Medical Rehabilitation in Physical Therapy from the University of Manitoba in 1986 and her PhD in the Collaborative Programs in Bioethics and Health Care Technology and Place at the Institute of Medical Science University of Toronto in 2006. She is an associate member of the Joint Centre for Bioethics at the University of Toronto.
Research Interests
Barbara's research interests include: disability; intersectionality of gender, disability, life stage and identities; rehabilitation; bioethics; qualitative methods; critical social science; and children and youth.
CQ Teaching
Barbara previously taught JRP 1000 ("Theory and Method for Qualitative Researchers: An Introduction).
"Dr. Gibson's critical questioning of my ideas and methods were instrumental in facilitating the writing of my dissertation proposal and, ultimately, putting forth a grant proposal that was successfully funded. Dr. Gibson's insight and experience was eclipsed in its formative nature only by the opportunity to observe an esteemed scientist who is an exemplary role model in her multiple roles of teacher, researcher and critic." – JRP 1000, 2009
Sample Publications
Phelan, S., Wright, V., Gibson, B.E. Representations of Disability and Normality in Rehabilitation Technology Promotional Materials. Disability and Rehabilitation. 2014 Nov;36(24):2072-2079
Jachyra, P., Atkinson, M., Gibson, B.E. Gender performativity during interviews with adolescent boys. Qualitative Research in Sport, Exercise and Health. 2014 Aug;6(4):568-582.
Gibson, B.E, King, G., Kingsnorth, S., McKeever, P. The 'placement' of people with profound impairments across the lifespan: re-thinking age criteria. BMC Medicine. 2014 May 21;12:83. electronic resource. Available from: 10.1186/1741-7015-12-83.
Gibson, B.E. Parallels and problems of normalization in rehabilitation and universal design: enabling connectivities. Disability and Rehabilitation. Special Issue: Designing Inclusive Environments: Shaping Transitions from Theory into Practice. 2014 Mar;36(16):1328-33.
Teachman, G., Mistry, B., Gibson, B.E. Doing qualitative research with people who have communication impairments. SAGE Research Methods Cases. 2014 Jan. Electronic Resource.
Gibson, B.E., Mistry, B., Smith B., Yoshida, K.K., Abbott, D., Lindsay, S., & Hamdani, Y. Integration of Audio Diaries, Photography and Interviews in Research with Disabled Young Men. International Journal of Qualitative Methods. 2013;12:382-402
Gibson, B.E., Mistry, B., Smith, B., Yoshida, K.K., Abbott, D., Lindsay, S., and Hamdani, Y. Becoming men: Gender, disability, and transitioning to adulthood. Health. 2014 Jan;18(1):93-112
Gibson, B.E., Teachman, G. (2012) Critical Approaches in Physical Therapy Research: Investigating the Symbolic Value of Walking. Special Issue of Physiotherapy Theory and Practice: Philosophy and Physiotherapy. 28(6) pp. 474-484
Gibson, B.E., Young N.L., Upshur, R.E.G, McKeever, P. (2007) Men on the margin: A Bourdieusian examination of living into adulthood with muscular dystrophy, Social Science and Medicine. 65: 505–517
Gibson B.E. (2006) Disability, connectivity and transgressing the autonomous body. Journal of Medical Humanities. 27:187–196
Gibson, B.E. (2005). Co-producing video diaries: The presence of the "absent" researcher. International Journal of Qualitative Methods, 4(4), Article 3.