Assistant Professor, Dalla Lana School of Public Health,
Director, Centre for Critical Qualitative Health Research
University of Toronto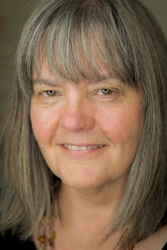 155 College St, #580
Toronto, ON, M5T 1P8
Email: brenda.gladstone@utoronto.ca
Websites
To view her profile with the Dalla Lana School of Public Health, please click here.
Biosketch
Brenda Gladstone is a health sociologist with a PhD from the Dalla Lana School of Public Health and Director of the Centre for Critical Qualitative Health Research, University of Toronto where she teaches graduate-level courses in an integrated, cross-disciplinary approach to the theory and practice of qualitative research. As research scientist in the Community Health Systems Resource Group at the Hospital for Sick Children she uses qualitative methodologies and visual and participatory research methods to bring young people's voices into debates about their care and support needs.  A new program of research asks how children of parents with mental illnesses manage the challenges of everyday life as they go to school and work and live in their own communities; what they think about the support and services they do receive and how they would like to be supported if we could do things better in practice.  This work builds on prior help-seeking research with young people at risk of or experiencing psychosis by engaging young people, clinicians and other decision makers in an integrated knowledge translation (iKT) process; innovative methods are used to document young people's help-seeking narratives and examine how they acquire further competencies and skills through guided participation and active engagement in the research process.
Research Interests
Brenda's research interests include: child, youth, and family mental health; help-seeking processes; health systems research; mental health literacy; sociology of childhood; sociology of (mental) health and illness; qualitative methodology; qualitative analysis; discourse analysis; ethnographic and participatory approaches; and arts-based health methods.
CQ Teaching
Brenda is currently teaching two courses with CQ: NUR1024 ("Foundations of Qualitative Inquiry"), and CHL5115 ("Qualitative Analysis and Interpretation").
"The instructor, Dr. Brenda Gladstone, was excellent. She was always engaged, enthusiastic and obviously knowledgeable about the subject matter. She encouraged the class to think critically about the course readings and our discussions. Her responses to questions posed by students were always thoughtful and clear. The course had a good combination of instructor and student participation via class participation and time for discussion. The atmosphere in the class was definitely conducive to sharing ideas and taking risks." – NUR1024 Student Evaluation, Summer 2011
Current Projects
Brenda is the principal investigator of the 2013-2015 research project, (Co) Producing Help-seeking Narratives with Children of Parents with Mental Illnesses, recipient of the New Investigator Award.
Brenda also co-investigates a number of research projects: COPE – Children of Parents with Enduring Mental Illness, recipient of the Research Development Award; (Co) Producing Narratives on Access to Mental Health Services in Rural Communities: A Participatory Project with Young People Experiencing Psychosis, funded by the Canadian Institutes of Health Research; and Exploring Knowledge Translation and Exchange Through Arts-based Health Research: Theoretical, Methodological and Practical Innovations, also funded by the Canadian Institutes of Health Research.
Sample Publications
Gladstone, B.M., Volpe, T., Stasiulis, E. and Boydell, K.M. (2012). Judging quality in arts-based health research: The case of the ugly baby. International Journal of the Creative Arts in Interprofessional Practice. Spring Supplementary Issue. Issue 11.
Gladstone, B.M., Boydell, K.M., Seeman, M. and McKeever, P. (2010). Children's experiences of parental mental illness: A literature review. Early Intervention in Psychiatry, 5: 271-289.
Gladstone, B.M., Volpe, T. and Boydell, K.M. (2007). Issues encountered in a qualitative secondary analysis of help-seeking in the prodrome to psychosis. Journal of Behavioral Health Services & Research. 34(4):431-442.
Gladstone, B.M., Boydell, K.M. and McKeever, P. (2006). Recasting research into children's experiences of parental mental illness: Beyond risk and resilience. Social Science and Medicine. 62:2540-2550.