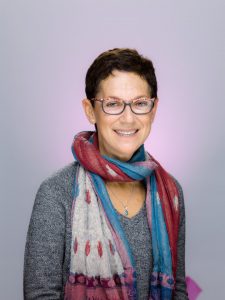 Associate Professor, Daphne Cockwell School of Nursing
Ryerson University
350 Victoria Street, Toronto ON M5B 2K3
Email: c4hart@ryerson.ca
Phone: 416-9979-5000 x 6305
(photography credit to Clifton Li)
Websites
Corinne's profile within Ryerson University's School of Nursing, please click here.
To view Corinne's ResearchGate profile, please visit this link.
Biosketch
Corinne Hart is an associate professor in the Daphne Cockwell School of Nursing at Ryerson University, where she teaches community health nursing and practice and is the academic lead for interprofessional education in the Faculty of Community Services. Her research uses critical social science approaches to both examine and theorize interrelationships between power, status and professional identity in interprofessional/interdisciplinary health care work and explore notions of professional identity in the context of client centred care. Her doctoral work used a conceptual lens of emotion management to understand the work of personal support workers who provided home support; she is now looking at how emotion management and display can be used as a methodological lens to investigate concepts such as worker agency, professional identity and real and perceived professional power and status. Her current research, which uses emotion management as the methodological lens explores how perceptions of power and status influence participation on an interprofessional team and seeks to contribute both to both the substantive and methodological literatures.
Corinne is chair of the University of Toronto, Centre for Critical Qualitative Health Research (CQ) Award for Methodological Excellence in a Qualitative Doctoral Dissertation committee.
Sample Publications
Hart, C. The elephant in the interprofessional room: Using emotion management to uncover hidden discourses in interprofessional collaboration and teamwork. Journal of Interprofessional Care. Volume 25, Issue 5, p. 373.
Hart, C. The elephant in the room. Hidden discourse in interprofessional teamwork. IPE Ontario 2011. Toronto, On. January 2011.
Hart, C. & Altrows, L. Putting 'community' into interdisciplinary community development. Lessons from (C)INT 917. LTO Conference, Ryerson, May 2008.
Hart, C., Gates, K, Franks, J. & Walker, C. Disaster Preparedness: Giving Voice to the Nurses of the Future. Community Health Nurse Association Conferenceof Canada Conference. Toronto, ON, May, 2008.
Hart, C. & Altrows, L. Guiding reflective practice: The use of an experiential workbook in experiential learning. Refresh, Reflect, Renew: Connecting Through Reflective Practice Across Disciplines, May 2008.