Associate Professor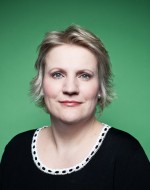 Lawrence S. Bloomberg Faculty of Nursing
155 College St., Rm 252
Toronto, ON M5T 1P8
Phone: (416) 946-3437
Email: elizabeth.peter@utoronto.ca
Websites
To view Dr. Peter's profile within the University of Toronto's Faculty of Nursing, please click here.
Dr. Peter's ResearchGate profile is available here.
Biosketch
Dr. Elizabeth Peter's scholarship reflects her interdisciplinary background in nursing, philosophy and bioethics. She focuses her work on ethical concerns in community nursing, with a special emphasis on home care. Theoretically, she locates her work in feminist health care ethics and explores the epistemology of nurses' moral knowledge using the work of Margaret Urban Walker.
The recipient of a U of T Nursing Teaching Award for Excellence in Educational Leadership, Dr. Peter has taught nursing ethics courses at U of T Nursing.
Dr. Peter is an expert faculty member on the Nurse Faculty Mentored Leadership Program of Sigma Theta Tau International. In addition, she is a member of the Joint Centre for Bioethics at U of T and Chair of the Health Sciences Research Ethics Board.
Sample Publications
Peter, E., Spalding, K., Kenny, N., Conrad, P., McKeever, P. & Macfarlane, A. (2007). Neither seen nor heard: Children and Home Care Policy in Canada. Social Science & Medicine, 64, 1624-1635.
Khanlou, N. & Peter, E. (2005). Participatory action research: considerations for ethical review. Social Science & Medicine, 60, 2333-2340.