The Critical Pedagogies Symposium was developed as the closing event for the eCampus Ontario project. The goals of the symposium are to: inspire pedagogical innovation, dialogue and imagination; share challenges, exchange resources and brainstorm solutions; celebrate our accomplishments and push the boundaries of possibility; (re-)centre the 'critical' in our teaching practices; and cultivate a network of current and future qualitative health research educators. 
The second annual Critical Pedagogies Symposium will be held on Friday, October 18th at York University.
Abstracts 
*Note: The Call for Abstracts for this event is now closed*
The Symposium has 3 types of sessions:
Individual oral presentation (15 minutes): We invite presentations on an innovative pedagogical practice, a case study of when something went horribly wrong or terrifically right, an insightful reflection, or some research related to your teaching or learning in a short, didactic format. Please allow for 5 to 10 minutes of discussion.
Workshop or Group presentation (1 hour): For these longer sessions, you can either propose an interactive Workshop or a Group Presentation, made up of 2 to 4 related presentations. These longer periods are ideal for interactive group work, showcasing exciting pedagogical tools or strategies, participatory activities, or looking at a theme from multiple angles.
Mini-poster for shared session (3 minutes): In these shared sessions, you will be able to share and showcase one brief exercise, assignment, tool, example, profound moment of teaching or learning, reflection or case study of something that works in your teaching or learning. You will need to bring a letter-size (8.5X11 inch) poster to share with the audience and co-presenters at the session. Posters can be in black and white.
Abstract Guidelines
For Workshops or Group Presentations, please make sure to clearly indicate which of these types you are submitting and to include:
who is moderating/leading and who is presenting/co-leading (names and affiliations)
overall theme and individual topics by presenter (group presentation only)
learning objectives
pedagogical approach (workshop only)
structure of the session
allocation of time
You are welcome to submit 1 abstract (max.) to each session type (3 abstracts in total). We especially encourage everyone attending to prepare a mini-poster for a shared session.
SUBMISSION DEADLINE
Abstracts will be accepted until June 30th, 2019, 11:59 p.m. No late submissions will be accepted for review.
Abstracts will be peer-reviewed by at least two different reviewers and decisions will be made in early/mid July.
For queries regarding the Symposium, contact the Event Coordinator, Hayley Pelletier at hayley.pelletier@mail.utoronto.ca
Sponsors and Organizers
The Symposium is sponsored by: CQ, the Faculty of Environmental Studies at York University, the Faculty of Health at York University, and the Dalla Lana School of Public Health at the University of Toronto. Thank you for the generous contributions in expertise and time of the members of the Planning and Scientific Committees (in alphabetical order).
Planning Committee:
Andrea Carson
Sarah Flicker
Monica Gagnon
Hayley Pelletier
Rhoda Reyes
Kristie Serota
Gail Teachman
Scientific Committee:
Andrea Carson
Sarah Flicker
Monica Gagnon
Brenda Gladstone
Margaret Schneider
Sarah Switzer
Dawn Trussell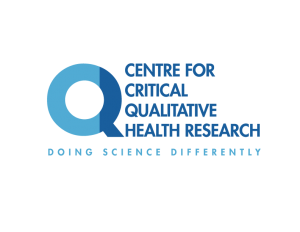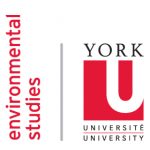 Past Symposiums