Associate Professor 
Arthur Labatt Family School of Nursing,
Faculty of Health Sciences,
Western University,
Email: fiona.webster@uwo.ca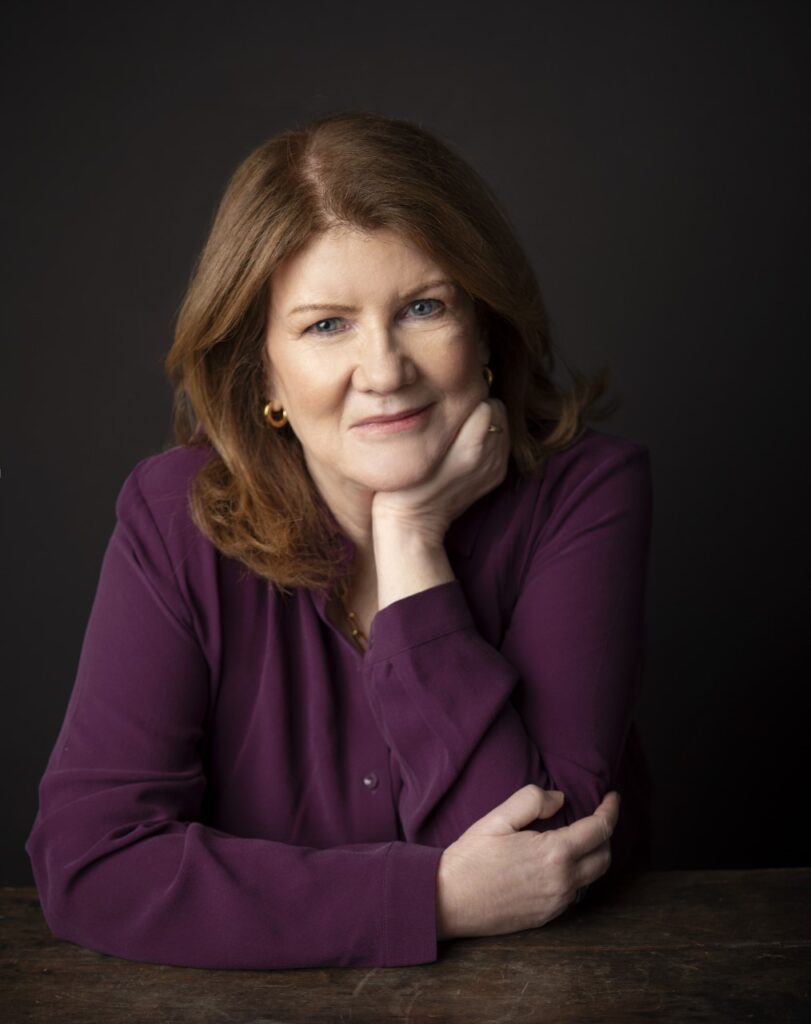 Websites
Dalla Lana School of Public Health (DLSPH)
Research Gate
Other Appointments
Social & Behavioral Health Sciences (SBHS), DLSPH, University of Toronto (UofT)
Institute of Health Policy Management & Evaluation, DLSPH, UofT
Academic Fellow, CQ
Biosketch
Dr. Fiona Webster received her PhD (sociology) from the University of Toronto in 2009 and has been an Associate Professor in Western University's Arthur Labatt Family School of Nursing since January 2019. She is also an Academic Fellow at the Centre for Critical Qualitative Health Research at the University of Toronto (UofT) and a cross-appointed Associate Professor in the Institute for Health Management and Evaluation (IHPME), and Social and Behavioral Sciences (SBHS), UofT. Dr. Webster's program of research is built upon a career-long interest in applying the tools, theories and insights of sociology to explore and improve the care of complex patients who suffer with chronic pain and other health conditions using largely ethnographic approaches. She has established herself as a nationally, and internationally respected scholar, conducting research at the intersection between health and culture and its impact on health equity, and social determinants of health. Her research effectively spans applied and social science/sociology outlets/scholarship, as evidenced by her many Tri-Council grants from both the Social Sciences and Humanities Research Council (SSHRC) and the Canadian Institutes of Health Research (CIHR) and her publication record in both leading sociology and clinical journals. She enjoys an international reputation as a leading methodologist, having deployed and written about key/innovative social science methods (i.e., institutional ethnography) within the fields of medicine and nursing.
Sample Publications
Webster, F., Connoy, R., Rice, K., Sud, A., Pinto, A., Upshur R., & Dale, C.(2022). Chronic struggle: the situated experience of marginalization and chronic pain. Journal of Pain, October 2022. Link: Chronic Struggle: An Institutional Ethnography of Chronic Pain and Marginalization – ScienceDirect
Webster F., Connoy L, Longo R, Ahuja D, Amtmann D, Anderson A, Ashton-James CE, Boyd H, Chambers CT, Cook KF, Cowan P, Crombez G, Feinstein AB, Fuqua A, Gilam G, Jordan I, Mackey SC, Martins E, Martire LM, O'Sullivan P, Richards DP, Turner JA, Veasley C, Würtzen H, Yang SY, You DS, Ziadni M, Darnall BD. Patient Responses to the Term Pain Catastrophizing: Thematic Analysis of Cross-sectional International Data. J Pain. 2022 Oct 11:S1526-5900(22)00418-7. doi: 10.1016/j.jpain.2022.10.001. Epub ahead of print. PMID: 36241160.
Webster, F., Rice, K., & Sud, A. (2020). A critical content analysis of media reporting on opioids: The social construction of an epidemic. Social Science & Medicine, 244, Article 112642.
Webster, F., Rice, K., Bhattacharyya, O., Katz, J., Oosenbrug, E., & Upshur, R. (2019). The mismeasurement of complexity: Provider narratives of patients with complex needs in primary care settings. International Journal for Equity in Health, 18(1), Article 107.
Webster, F., Rice, K., Bhattacharyya, O., Katz, J., Dale, C., & Upshur, R. (2019). An ethnography of chronic pain management in primary care: The social organization of physicians' work in the midst of the opioid crisis. PLOS One, 14(5), Article e0215148.
Webster, F. (2020). The social organization of best practice: An institutional ethnography. Palgrave Macmillan Press.
Webster, F., Gastaldo, D., Durant, S., Eakin, J., Gladstone, B., Parsons, J., Peter, E., & Shaw, J. (2019). Doing science differently: A framework for assessing the careers of qualitative scholars in the health sciences. International Journal of Qualitative Methods, 18, 1-7.
Shaw, J., Gagnon, M., Gladstone, B., Carson, A., Gastaldo, D., Webster, F., Eakin J. (2022) Advancing the Impact of Critical Qualitative Research on Policy, Practice, and Science. International Journal of Qualitative Methods, https://doi.org/10.1177/16094069221076929.