Associate Professor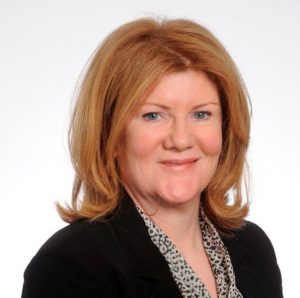 Arthur Labatt Family School of Nursing,
Faculty of Health Sciences,
Western University,
Email: fwebste@uwo.ca
Websites
http://www.dlsph.utoronto.ca/faculty-profile/webster-fiona/
http://www.cpd.utoronto.ca/research/biography/fiona-webster-phd/
http://thewilsoncentre.ca/dr-fiona-webster
http://www.researchgate.net/profile/Fiona_Webster
Other Appointments
Department of Surgery, University of Toronto
Department of Health Policy, Management and Evaluation (HPME), University of Toronto
Institute of Medical Science (IMS)
Biosketch
Dr. Fiona Webster is an Associate Professor in the Dalla Lana School of Public Health, University of Toronto, a fellow of the Centre for Critical Qualitative Health Research (CQ) and a cross-appointed scientist with the Wilson Centre. She also holds cross-appointments with the Institute of Medical Sciences and the Institute of Health Policy Management and Evaluation.  Her formal training is in sociology and specifically institutional ethnography. Her research interests are in the social organization of care delivery, standpoint theory, and the clinical and policy management of osteoarthritis pain that is grounded in the patient experience. She is currently leading a CIHR funded study to explore ethnographically the social organization of primary care for patients with complex chronic pain and holds a CIHR New Investigator Award for this program of research.  In January 2014, Dr. Webster was nominated by her students for a Faculty of Medicine Graduate Teaching Award in the "Early Career Excellence" category.
Teaching
Fiona is currently teaching HAD 5740H ("Intermediate Level Qualitative Research for Health Services and Policy Research") at the Institute for Health Policy Management and Evaluation (IHPME).
"Thank you [Fiona Webster] for being so kind in encouraging me and the other students to open our minds – even if it led me much farther astray (in a good way, I think) than the department, or maybe even you yourself, ever intended – and thank you for being a sympathetic reader of my confused attempts at defining myself as a writer. The real value of the course was [in] finding voice and defining my interests."
Sample Publications
Webster F, Christian J, Mansfield E, et al. Understanding the experiences of patients with multiple chronic disease involved in complex health care interventions: a qualitative study. BMJ Open, 2015 Sep 8;5(9):e007664.
Webster F, Weijer C, Todd L, Grimshaw JM, Marshall AP, Cook D, MacLennan G, Cuthbertson BH, Francis JJ for the SuDDICU international group. The ethics of future trials: qualitative analysis of health care workers' decision-making. Trials. Accepted August 2015. In press.
Webster, F, Onil Bhattacharyya, Aileen Davis, Rick Glazier, Joel Katz, Paul Krueger, Kathleen Rice, Ross Upshur, Albert Yee, Lynn Wilson. An Institutional Ethnography of Chronic Pain Management in Family Medicine (COPE) Study Protocol. Submitted to BMC Health Services Research. Accepted August 2015. In press..
Webster F, Krueger P, MacDonald H, Archibald D, Telner D, Bytautas J, Whitehead C. Identifying trends and key issues in family medicine education research: a scoping review. BMC Med Educ. 2015 Apr 18;15:79.
Webster F, Perruccio A, Jenkinson R, Jaglal S, Schemitsch E, Waddell J, Venkataramanan V, Bytautas J. Understanding why people do or do not engage in activities following total joint replacement: a longitudinal qualitative study. Osteoarthritis and Cartilage. 2015 Feb 21. Published Online: doi:10.1016/j.joca.2015.02.013.
Webster F, Rice K, Dainty K, Zwarenstein M, Durant S, Kuper A. Failure to cope: the hidden curriculum of emergency department wait times and the implications for clinical training. Academic Medicine. 2015 Jan;90(1):56-62.
Webster F, Bremner S, Katz J, Watt-Watson J, Kennedy D, Sawhney M, McCartney C. Patients' Perceptions of Joint Replacement Care in a Changing Healthcare System. Healthcare Policy. 2014 Feb;9(3):55-66.
Webster F, Jaglal A, Jenkinson R, Perruccio A, Schemitsch E, Waddell J, Bremner S, Hammond M, Davis A. Where is the patient in models of patient-centred care? A grounded theory study of total joint replacement patients. BMC Health Services Research. 2013 Dec 23;13(1):531.