Scientist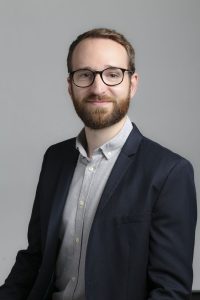 Institute for Health System Solutions and Virtual Care
Women's College Research Institute
Women's College Hospital
Assistant Professor
Institute of Health Policy, Management and Evaluation
University of Toronto
Canada
Email: jay.shaw@wchospital.ca
Phone: 416-323-6400, ex. 4224
Address: Office 6337,
76 Grenville Street
Toronto, ON
Websites
To view Jay's Academia profile, please visit this link.
Biosketch
Dr. Shaw is a health systems researcher who studies how and why innovations are adopted (or rejected) in health care policy and practice. His research spans a range of innovations, focusing primarily on virtual care technologies and new models of integrated care. Dr. Shaw is an interdisciplinary researcher, drawing on theories and methods from Science and Technology Studies as well as Organization Studies. He has expertise in the phenomenology of practice, and has written on a variety of philosophical and methodological orientations to health and health care.
Dr. Shaw's research has been supported by doctoral research awards and postdoctoral fellowships from the Canadian Institutes of Health Research, and he collaborates with researchers in Spain, the United Kingdom, New Zealand and across Canada.
Research Interests
Jay's research interests include: transitions and integrated health care across the continuum, home and community care, health policy and comparative policy analysis, health services research methodologies, and qualitative research methodologies.
Sample Publications
Qualitative inquiry and the debate between hermeneutics and critical theory. J. A. Shaw and R. T., DeForge. Qualitative Health Research, 24(11): 1567-1580.
Enacting fall prevention among community outreach health care providers. J. A. Shaw, D. M., Connelly, and C. L. McWilliam. Qualitative Health Research, 24(7): 901-912.
Self-management goal setting: Identifying the practice patterns of community-based physical therapists. K. Peng, D. Bourret, U. Khan, H. Truong, S. Nixon, J.A. Shaw, and S. McKay. Physiotherapy Canada, 66(2): 160-168.
The meaning of the experience of anticipating falling. J.A. Shaw, D. M. Connelly, & C.L. McWilliam. Ageing & Society, early online available on CJO2014. doi:10.1017/S0144686X14000798.
The best road for pragmatism: Neopragmatism or radical interactionism? (2013). J. A. Shaw. Studies in Symbolic Interaction, 41: 215-246. Sole Author.
Engaging home health care providers in a fall prevention best practice initiative. (2013) J. A. Shaw, K. Sidhu, M. Keeber, C. Kearby, & S. McKay. Home Health Care Services Quarterly, 32: 1-16.
Hoarding in the home: A toolkit for home health care providers. (2013) C. Chater, J.A. Shaw, S. McKay. Home Health Care Nurse, 31(3): 144 – 155.
Phenomenology and physiotherapy: Meaning in research and practice. (2012) J.A. Shaw and D. M. Connelly, Physical Therapy Reviews, 17(6): 398 – 408.
Physiotherapy as bricolage: Theorizing expert practice. (2012). J.A. Shaw and R.T. DeForge, Physiotherapy Theory and Practice 28(6), 420-427.