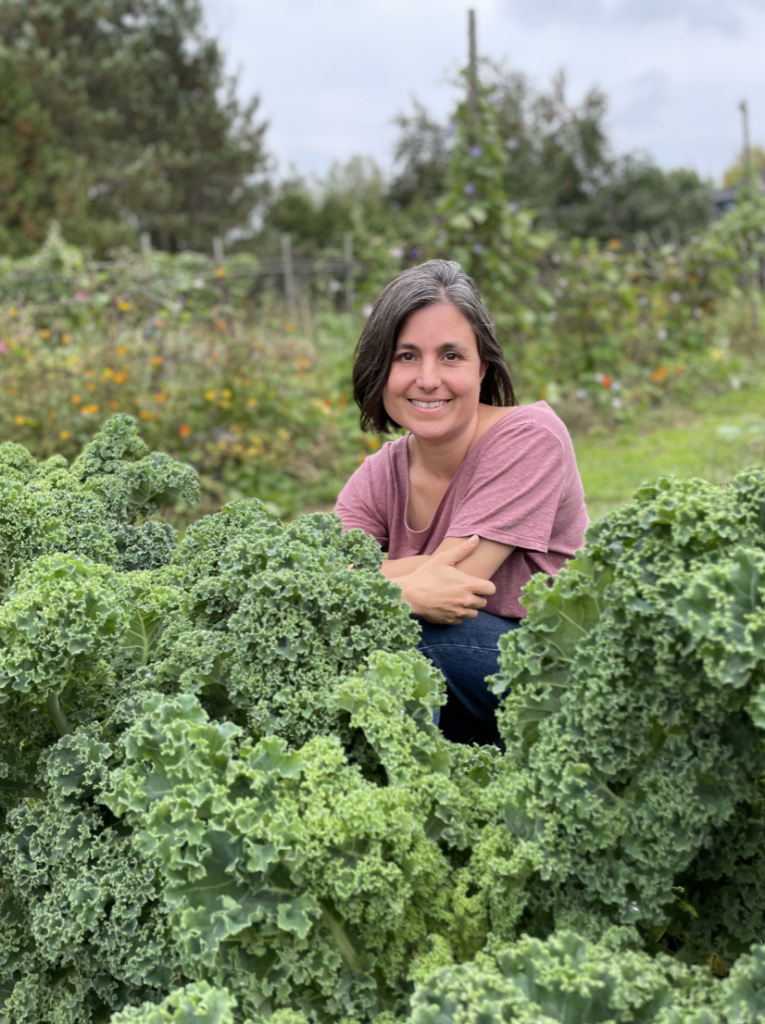 Assistant Professor
Department of Sociology
Director, Food Health Ecosystems Lab
Toronto Metropolitan University
Biosketch
Sarah Elton is an Assistant Professor in the Department of Sociology at Toronto Metropolitan University and is the founding director of the Food Health Ecosystems Lab. She also holds an appointment at the University of Toronto's Dalla Lana School of Public Health, where she completed her PhD in Social and Behavioural Health Sciences (2019). Her PhD thesis won the Joan Eakin Doctoral Award for Methodological Excellence in 2020 from CQ.
Dr. Elton researches the human-ecosystems-health nexus in the city. She employs critical qualitative research methods in her work on gardens, produce chains, and the human gut microbiome, often employing posthumanist theory in her analysis. This latter work contributes to the emerging area of human-plant relations, the study of plants in the context of society and politics. Her research has been published in numerous peer-reviewed journals including Social Science and Medicine, Critical Public Health, Food, Culture & Society, Gastronomica, Environmental Humanities and the Canadian Journal of Public Health.
In 2021, she won an inaugural Gairdner Foundation Early Career Investigator Award.
At Toronto Metropolitan University, she teaches qualitative research methods to undergraduates and supervises graduate students at both TMU and the University of Toronto.
Selected Publications
Elton, S. (2021). Growing Methods: Developing a methodology for identifying plant agency and vegetal politics in the city. Environmental Humanities.
Elton, S. (2021). Relational health: Theorizing plants as health-supporting actors. Social Science & Medicine, 281, 114083. https://doi.org/10.1016/j.socscimed.2021.114083
Elton, S. (2021). Intimate ecosystems: The microbiome and the ecological determinants of health. Canadian Journal of Public Health, 112, 1004–1007. https://doi.org/10.17269/s41997-021-00582-9
Elton, S. (2021). Is the 'obesity crisis' really the health crisis of the food system? The ecological determinants of health for food system change. Canadian Food Studies / La Revue Canadienne Des Études Sur l'alimentation, 8(1), Article 1. https://canadianfoodstudies.uwaterloo.ca/index.php/cfs/article/view/447
Elton, S. (2018). Reconsidering the retail foodscape from a posthumanist and ecological determinants of health perspective: Wading out of the food swamp. Critical Public Health, 1–9. https://doi.org/10.1080/09581596.2018.1468870